CLINTON TOWNSHIP PUBLIC LIBRARY
110 South Elm Street Waterman, IL 60556 Phone: 815-264-3339
Current Hours
(June - August)
​
Sunday CLOSED
Monday
12:00-8:00 p.m.
Tuesday CLOSED
Wednesday
12:00-8:00 p.m.
Thursday
10:00-2:00 p.m.
Friday
12:00-8:00 p.m.
Saturday
10:00 a.m.-2:00 p.m.
We are excited to announce our participation in the Explore More Illinois program as of May 1, 2021. Explore More Illinois is a cultural pass program that provides discounts and other offerings from museums, historical societies, performing and visual arts centers, and other attractions from across the state of Illinois. The program is free for adults 18 years and older who have a valid CTPL library card. Offerings differ by attraction and include free or reduced admission, parking, discounts, and more.
​
Explore More Illinois is available 24/7 from any computer, tablet, or smartphone. Click this link and log in using a valid library card number and password to review and reserve a pass.
This year's summer reading program "Reading Colors Your World" will be open for registration for Clinton Township Public Library patrons of all ages starting June 2nd, 2021. As you know, our indoor space is limited, so on the 2nd (weather permitting) we will have our registration table set up outside the library.
Even though we are outside, we do ask you to still wear a mask when interacting with our staff and other patrons for library events.
Once you've signed up, the library will be open 12pm - 8pm for you to check out your books and start reading!
For more details, make sure to subscribe to our e-newsletter (at the bottom of the page) or pick one up after May 15th, 2021 in the library.
​
The library is currently open during our summer operating hours. Curbside pickup is also available upon request.
While the state of Illinois moves into Phase 5 on June 11th, CTPL will continue requiring that all patrons wear a mask covering your mouth and nose in order to enter the building through the duration of our Summer Reading Program, June 1st through July 31st, 2021.
​
Because our largest audience during the summer is our youth, we want to give parents and families the peace of mind that the library is a safe place to read and imagine all summer long.
​
We appreciate the continued patience of all of our patrons!
​
​
​
​
​
CHECK OUT OUR DIGITAL SERVICES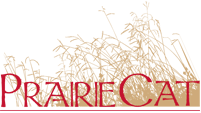 PrairieCat - Our main catalog.
Click to browse and order available titles in our library as well as materials available through Inter Library Loan.
Libby, by OverDrive
Borrow ebooks, audiobooks, and magazines to read on your phone or tablet using the Libby app by OverDrive. You can even send and read your borrowed ebooks to your Kindle ereader (U.S. only)! It's free and easy to get started for new users and a streamlined experience for current OverDrive app users. Learn more at overdrive.com/apps/libby/.
Online Media of Northern Illinois
Ebooks, Audio Books, Streaming Video available for use on your favorite device with your library card login.
Biblioboard
Visiting the website or opening the app gives you access to e-books without needing to enter a library card number or other login. Unlimited checkouts and no return periods give readers instant access to all titles all the time.
Readers also may create a BiblioBoard account profile and login. An account allows access to BiblioBoard Library while outside of Illinois, as well as the ability to download content for offline reading and to add bookmarks and notes.
​