CLINTON TOWNSHIP PUBLIC LIBRARY
110 South Elm Street Waterman, IL 60556 Phone: 815-264-3339
Current Hours
(September to May)
​
Sunday CLOSED
Monday
12:00-8:00 p.m.
Tuesday CLOSED
Wednesday
12:00-6:00 p.m.
Thursday
12:00-6:00 p.m.
Friday
12:00-6:00 p.m.
Saturday
10:00 a.m.-2:00 p.m.
The library is open.
Limited Capacity.
No more than 10 persons in the library at a time.
Masks required upon entry.
For assistance call 815-264-3339
No-Contact Curbside Checkouts
This service is open to current Clinton Township Public Library cardholders only at this time.
Read the Curbside Service details and instructions here.
​
PLEASE CONTINUE TO ENJOY OUR ONLINE SERVICES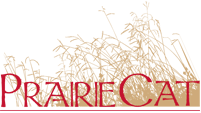 PrairieCat - Our main catalog.
Click to browse and order available titles in our library as well as materials available through Inter Library Loan.
Libby, by OverDrive
Borrow ebooks, audiobooks, and magazines to read on your phone or tablet using the Libby app by OverDrive. You can even send and read your borrowed ebooks to your Kindle ereader (U.S. only)! It's free and easy to get started for new users and a streamlined experience for current OverDrive app users. Learn more at overdrive.com/apps/libby/.
Online Media of Northern Illinois
Ebooks, Audio Books, Streaming Video available for use on your favorite device with your library card login.
Biblioboard
Visiting the website or opening the app gives you access to e-books without needing to enter a library card number or other login. Unlimited checkouts and no return periods give readers instant access to all titles all the time.
Readers also may create a BiblioBoard account profile and login. An account allows access to BiblioBoard Library while outside of Illinois, as well as the ability to download content for offline reading and to add bookmarks and notes.
​